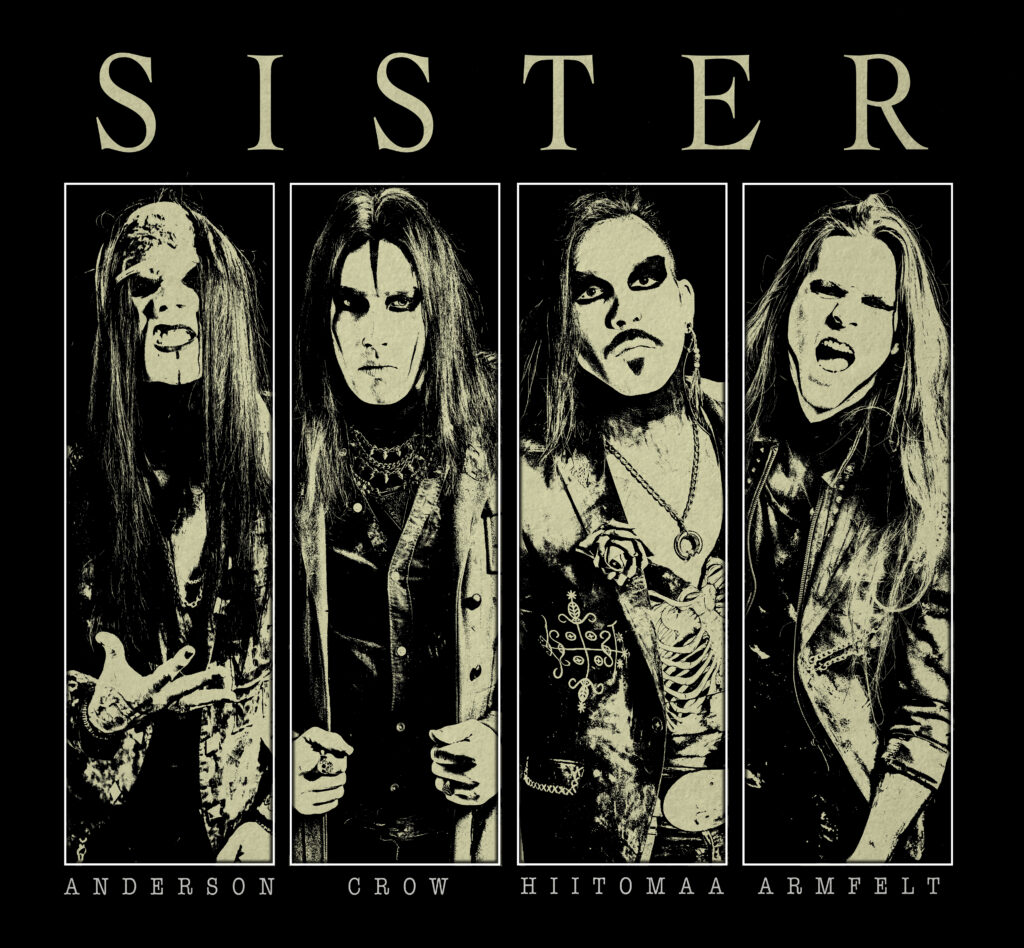 Swedish hard rockers Sister blend hedonistic, classic metal with churlish, horror-infused punk rock, resulting in a ruckus that falls somewhere between L.A. Guns, White Zombie, and the Misfits.
Formed in 2006, the Stockholm-based quartet, which consists of Jamie Anderson (vocals), Cari Crow (drums), Phil Armfelt (guitar), and Freddan Hiitomaa (bass), joined the ranks of the burgeoning New Wave of Swedish Sleaze Metal (Hardcore Superstar, Nasty Idols, Crashdiet, Vains of Jenna) with their 2009 debut EP Deadboys Making Noise.
Not long after, the band inked a deal with Metal Blade and issued their debut long-player, 2011's well-received Hated.
The group's sophomore full-length outing, Disguised Vultures, followed in early 2014 and Stand Up, Forward, March! 2016.
By this time Sister slowly developed their sound in to a more heavier and darker approach. The band left Metal Blade Records and in 2019 teamed up with Stockholm based Flick agency and are currently promoting the upcoming album"Vengeance Ignited" to be released in early 2021.